The bare essentials.
Minimalist Interior Design Style has become an extremely popular choice in decorating. This style focuses on a 'less is more' visual. Minimalists take away the clutter and focus on being simplistic. Clean lines and a monochromatic scheme is the way to go with this style.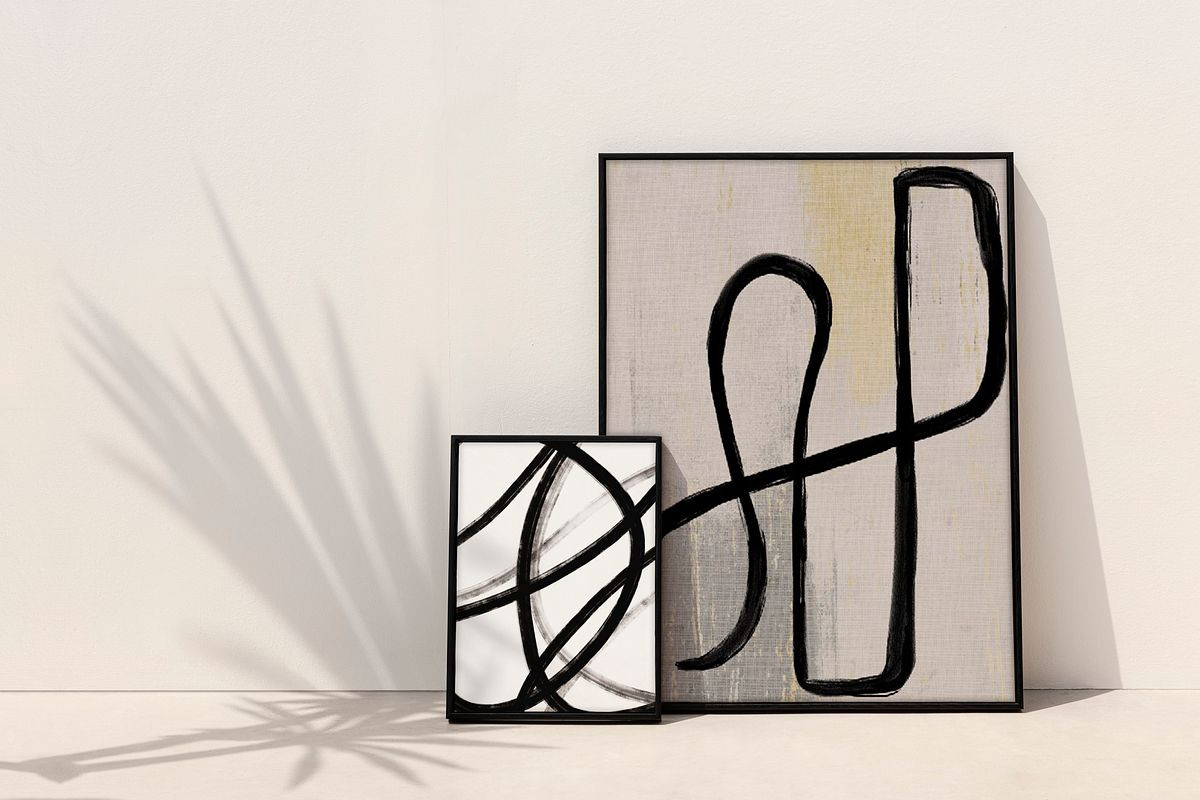 For instance, take these pieces from our Namaste and Equilibrium collections. We kept it simple with a few lines and one neutral color palette. Minimalist designers love empty space, which is why we have only included a few elements in the piece. It does not overtake the room; it simply adds a small presence of class and texture.
The Minimalist Design Style is typically paired with a small array of furniture and décor that shows functionality and shape. By taking art into consideration when picking furniture and décor, you can create a cohesive and dimensional space. All elements typically follow a neutral color scheme but can have splashes of color as an accent. This could be a gold frame or a primary color brush stroke in the art.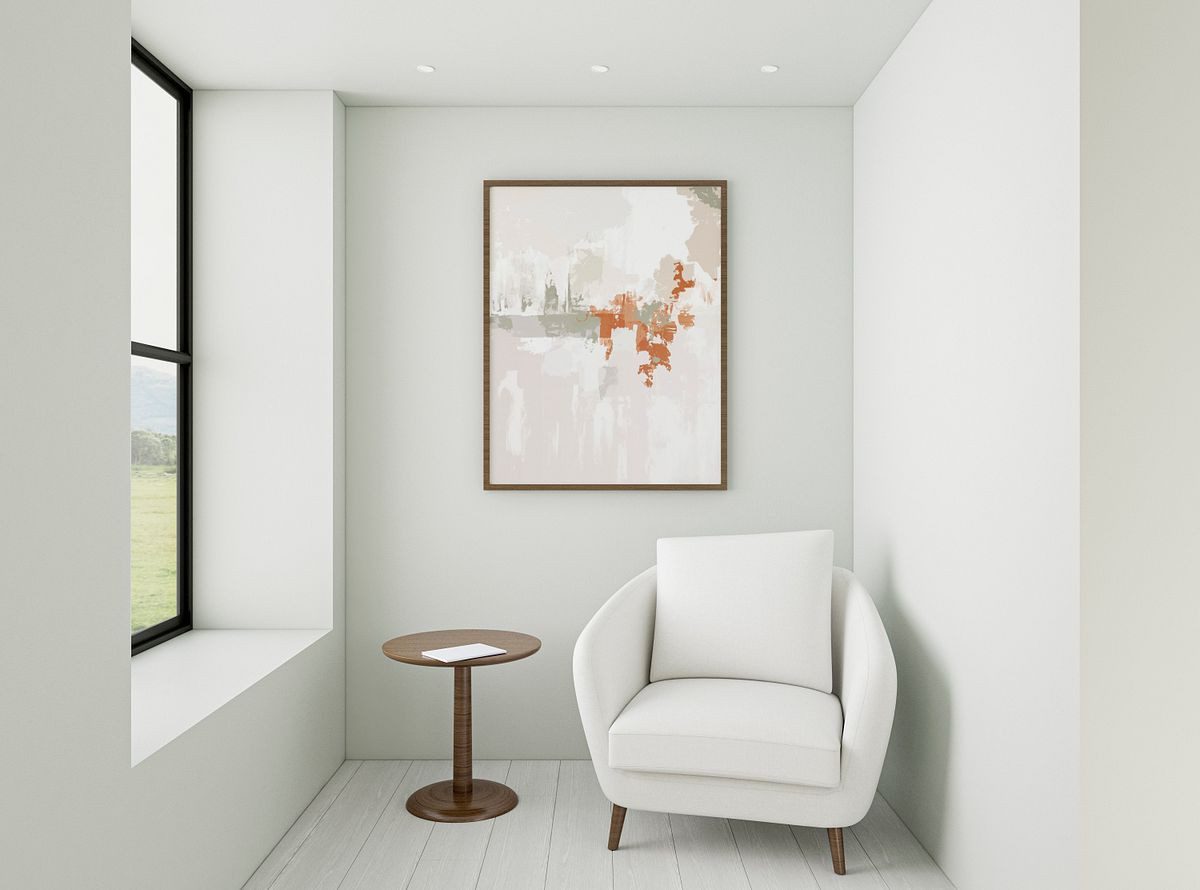 Elements are a huge characteristic of Minimalist Design Style. Elements in this style can be defined as shapes, color, and functionality. While most furniture doubles as hidden storage, a mirror can double as both opening space and creating a focal point. By adding a simple framed mirror next to a piece of art, you can create a simple, yet powerful statement to a room.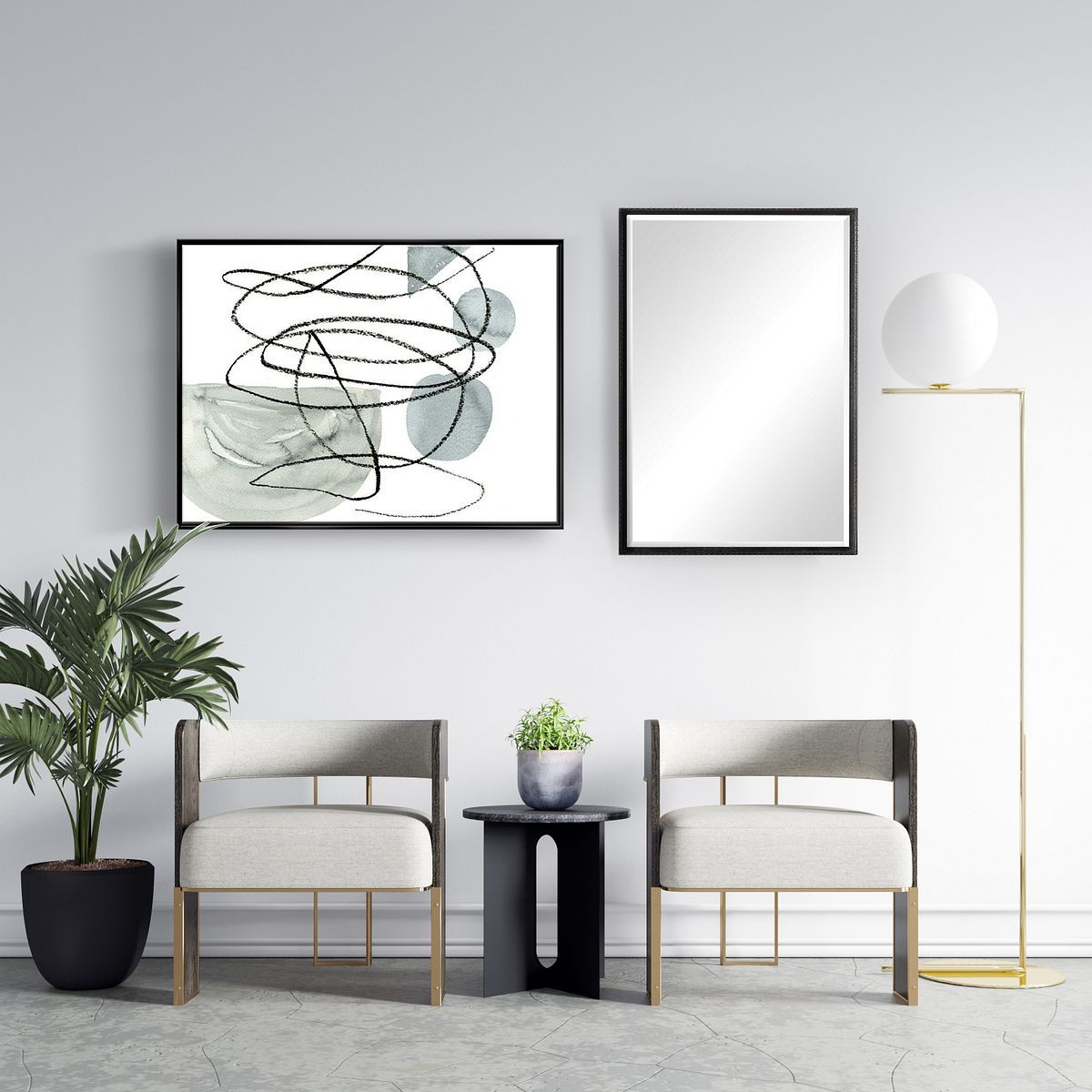 So, what do you say? Is Minimalist Design your style?
Feel free to reach out to us about the Minimalist style, or any of course, if another design style better fits your needs, we would be happy to help with that as well. Contact us today!